It took a while, but it came – or rather, it's still coming. This Tuesday (14), according to information on the special portal WABetaInfo, WhatsApp is finally releasing a function for Android, which will eventually allow you to transfer conversations to the iPhone.
However, this feature is still being tested, so it is only accessible in the beta version of Messenger. In addition, there is no predicting when the opposite option will be released, i.e. the transfer of conversations from iOS to Android devices.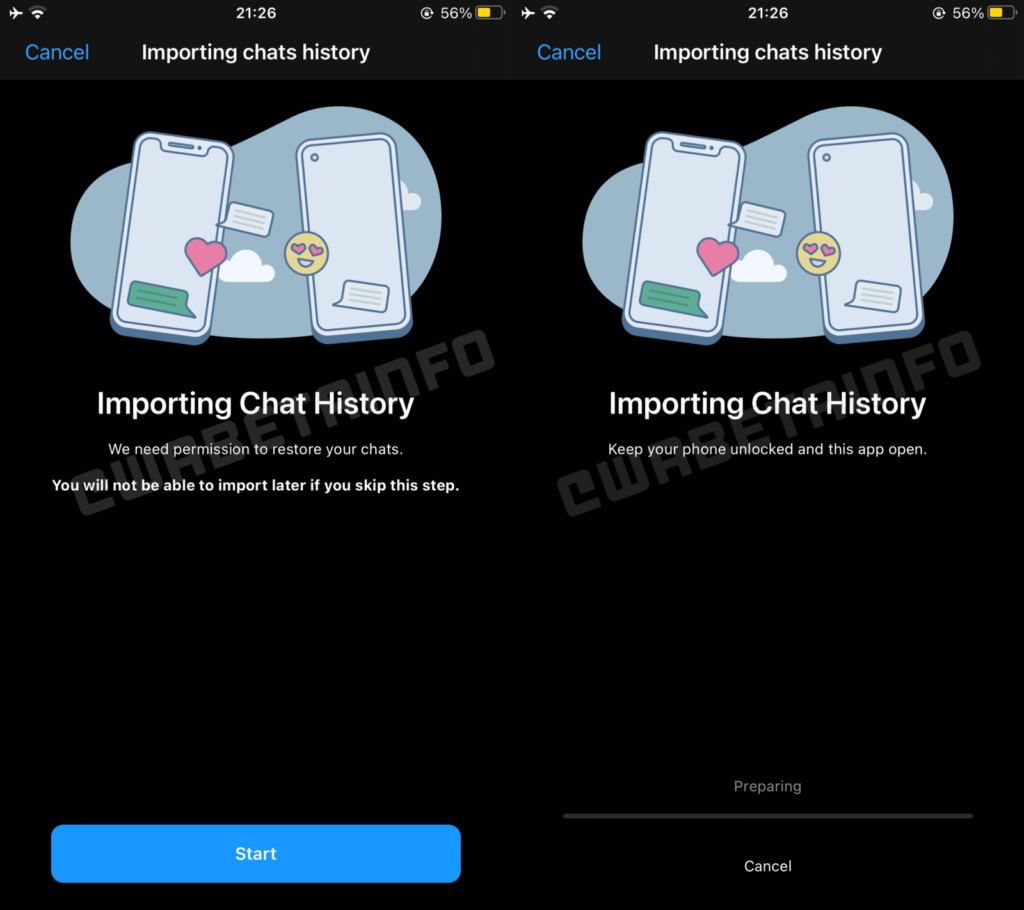 However, before using the function properly, you must have a minimum version of WhatsApp 2.22.10.70 on iOS device, as well as version 2.22.7.74 beta of the same app on Android. In the future, it is expected that higher versions, i.e. higher numbers, will also support the functionality.
In addition to being aware of application versions, it is also important to consider versions of both operating systems. On iPhone, iOS 15.5 or higher is required and on Android, minimum version is 5.0 Lollipop.
So far, iOS 16 is not supported as it is in beta, but it should be replaced after the system is definitely released in September.
WhatsApp: Learn how to transfer conversations from Android to iPhone in this step-by-step process
In addition to disseminating first-hand information, WABetaInfo, which is known to cover everything new in the WhatsApp universe, also revealed a short tutorial on how to transfer conversations from Android to iPhone. Here's how to do it:
First, make sure the equipment is charged and connected to the power source. This is necessary because turning off one of the two smartphones during the process can lead to data corruption, as well as restarting the entire transfer process, which can take time depending on how many messages you want to transfer;
Next, make sure both devices are connected to the same Wi-Fi network. Here, a stable connection with good speed is required;
The iPhone in question must be 'zero', meaning it must be a new iPhone, fresh out of the box, or just a factory reset, which can be done by going to Settings> General> Transfer or Reset iPhone> Reset. Note that this will erase all data on the device;
After completing the above steps, download and install the app Migrate to iOS On your Android device, follow the instructions displayed by the app;
Enter the same code displayed by your iPhone on the Android device when prompted;
On the screen you can define what data should be transferred from Android to iPhone, Make sure WhatsApp is checked;
On the screen where the "Start" or "Continue" option is displayed, tap to start migrating data. From here, wait for the entire transfer to progress, and do not touch the devices until the iPhone indicates that the transfer process is complete;
After completing the data migration, configure your new iPhone to your liking and install WhatsApp from the App Store. Remember to access WhatsApp with the same number used on Android devices;
Once you log in to your WhatsApp account on iPhone, the data on the previous Android device will be automatically recovered.
Don't worry, your data is safe.
As explained by WABetaInfo, migration does not allow any device, even WhatsApp, to access the content of your messages.
WhatsApp has been studying safe ways to allow its users to migrate freely between platforms for some time, and from a user's point of view it is difficult to do anything that seems easy to ensure that the whole process is safe. Privacy
In the recent past, it was already possible to transfer conversations from Android to iPhone, but only on Samsung devices, from the Samsung Switcher app and Google Pixel smartphones, as their manufacturers have developed specific tools to make migration possible.
Now, it is possible to transfer conversations from Android to iPhone on any device, as long as the requirements listed above are met and throughout the article.
Related: