Yesterday, in the inaugural keynote speech WWDC22Apple presented the future news, intentionally in a vague way, what will happen Carplay From 2023 onwards.
This feature was launched in 2014 and, as the name suggests, is a way to integrate iPhone apps – by Lightning cable or wirelessly (if supported) – such as adding maps and music to your car. That way, it is possible to view these apps on the panel without having to pick up the iPhone and more seamlessly.
From what we saw yesterday, it is clear that the idea is to expand the territory we have conquered. As stated in the presentation, 98% of cars sold in the United States support CarPlay. In addition, according to Apple, 79% of American consumers consider buying vehicles with built-in functions only.
That is, the solution is something that has clearly won over the users, the company is looking to deepen the meaning of CarPlay. Thus, more than just To play – Read, play music, display messages and show maps – Previews show that Apple wants to dominate The car – That is, to be present in other areas of the software that drive the car.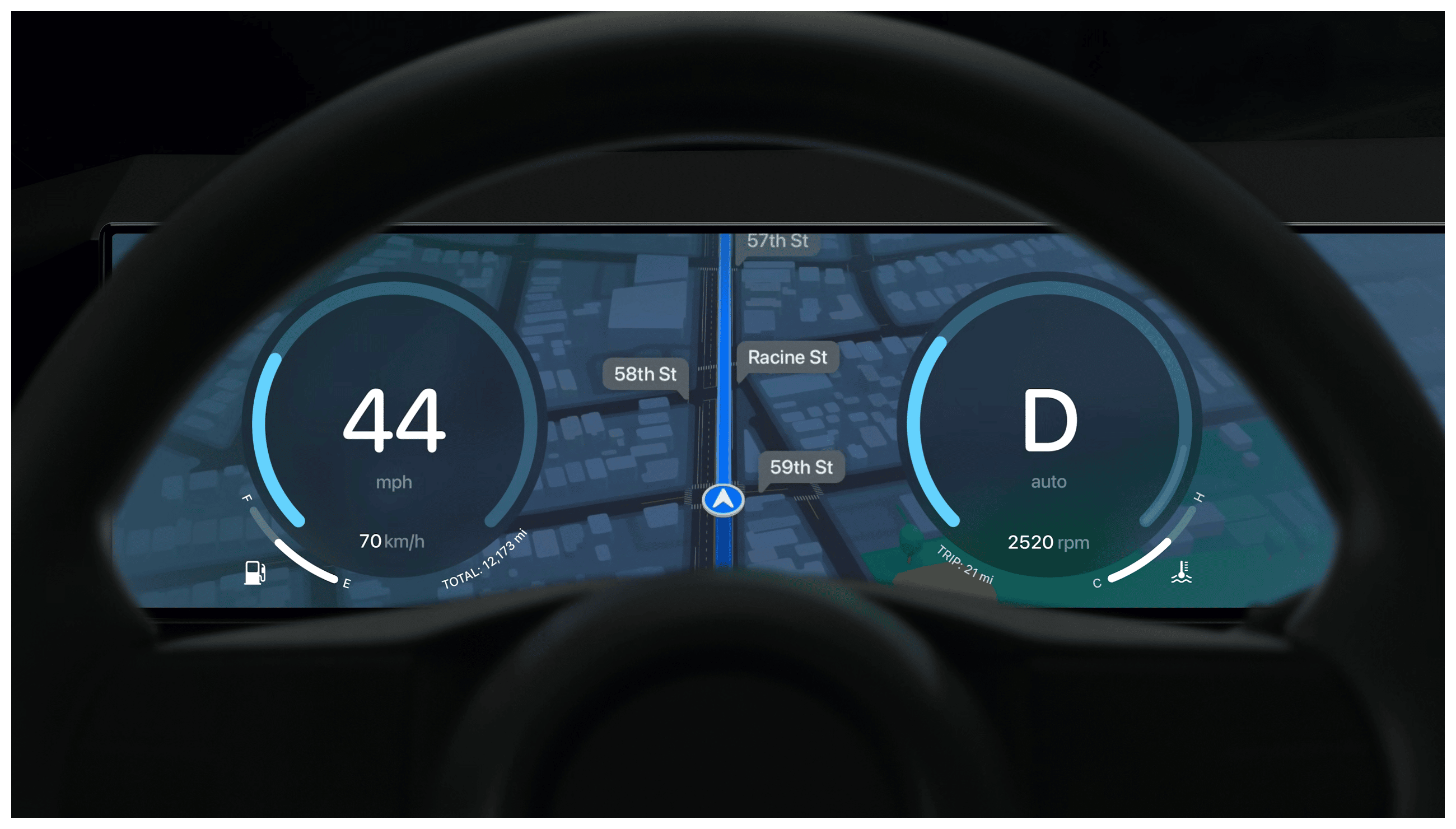 As you can see in the images displayed by Apple, CarPlay will go on all the screens in the car. This will, first of all, include the specific demand of any vehicle, such as speedometer, fuel level and so on. In addition, it will add to this information other less general information in the car, such as weather forecast, compass, calendar, etc., which are used more frequently on smartphones.
Apple said the user will have a higher level of personalization, which is similar to the logic of a smartphone. You will then be able to install the applications you want, add the most meaningful widgets for each person and manage them as you wish, such as on the iPhone.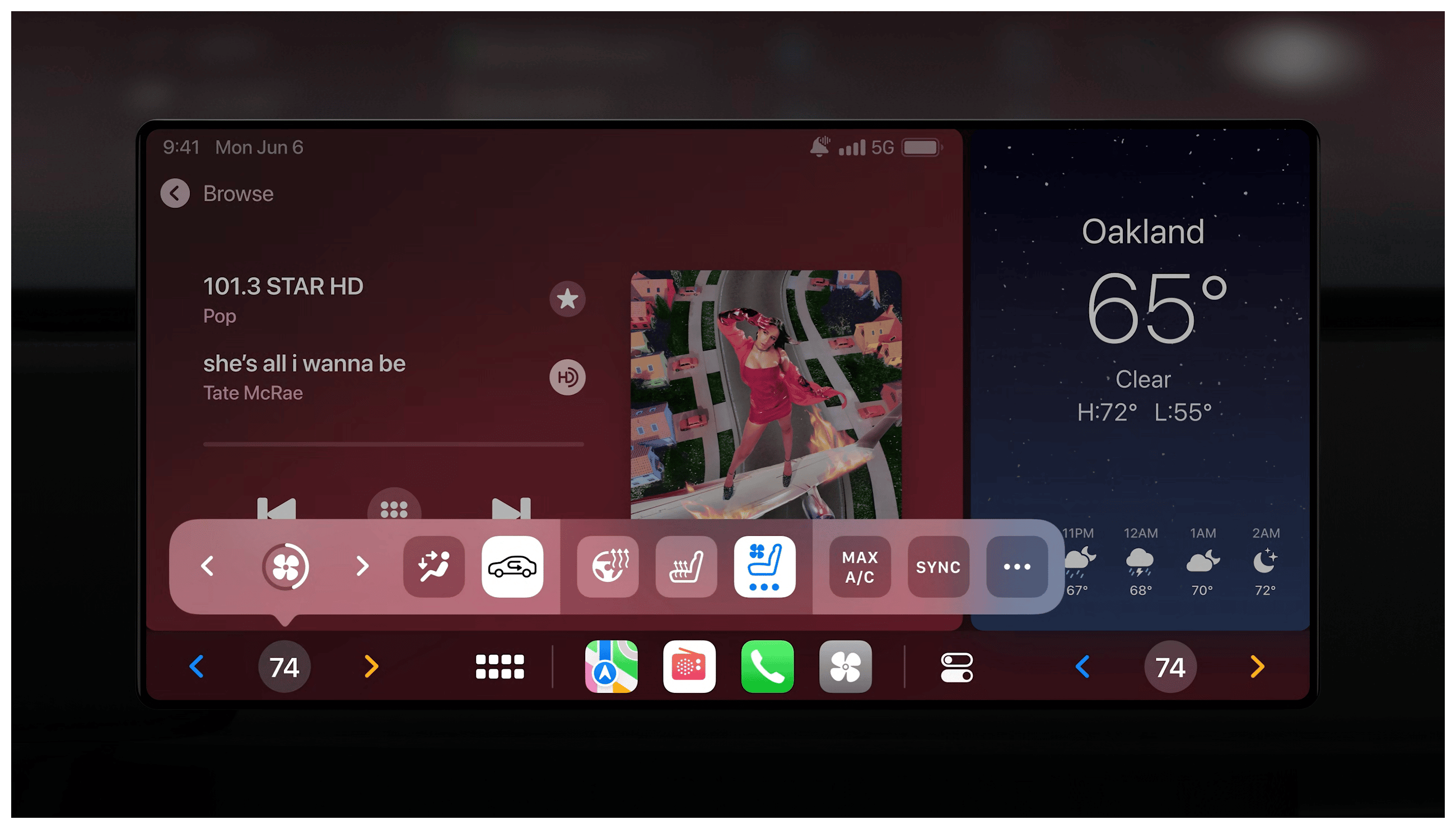 It is worth noting that this is not a new idea. Like last year, there were already rumors that CarPlay could control air conditioning, seats and radio. And this is exactly the idea that was put forward in WWDC22. In addition, Google is developing similar ideas to increase competition.
Since the full functionality of the functions presented requires a large amount of integration with the motor (including its central part), Apple has already announced a brand that expands CarPlay, which should already have a lot of behind-the-scenes work. These include Ford, Mercedes-Benz, Honda, Jaguar, Land Rover, Audi, Nissan, Volvo and Porsche. The new system is promised to be available in vehicle lines from 2023.
The project gives us a variety "Let's peek" We've been hearing about the Apple Self-Driving Car project for years – the famous "Project Titan" in Cupertino. Apparently, at least part of this initiative is ready to reach customers next year.
It remains to be seen what the situation will be like in Brazil. There are many cars currently working with CarPlay, which are very easy to develop. Let's wait and see if it works to bring more advanced features to Apple and, if so, how long it will take to reach customers, as well as how many people will be able to enjoy this feature.
Looking forward to controlling air conditioning via CarPlay? 3